Dashermart – From Student to Power Sellers

' Customers may not remember exactly what you did, or what you said, but they will always remember how you made them feel, that's the philosophy of Wei Kheng and Dasher.'
Wei Kheng and his partner, Wei Bin are among the youngest e-commerce entrepreneurs in town, both of them are only 21 years old and they are already reaping 6-digits monthly online sales at the moment.
"My e-commerce venture started when I worked as a promoter in shopping mall after my SPM. During that time, Wei Bin and myself invested RM50 to buy our first ever batch of mobile accessories and we started selling on Cari.my (the forum site)", recalls Wei Kheng.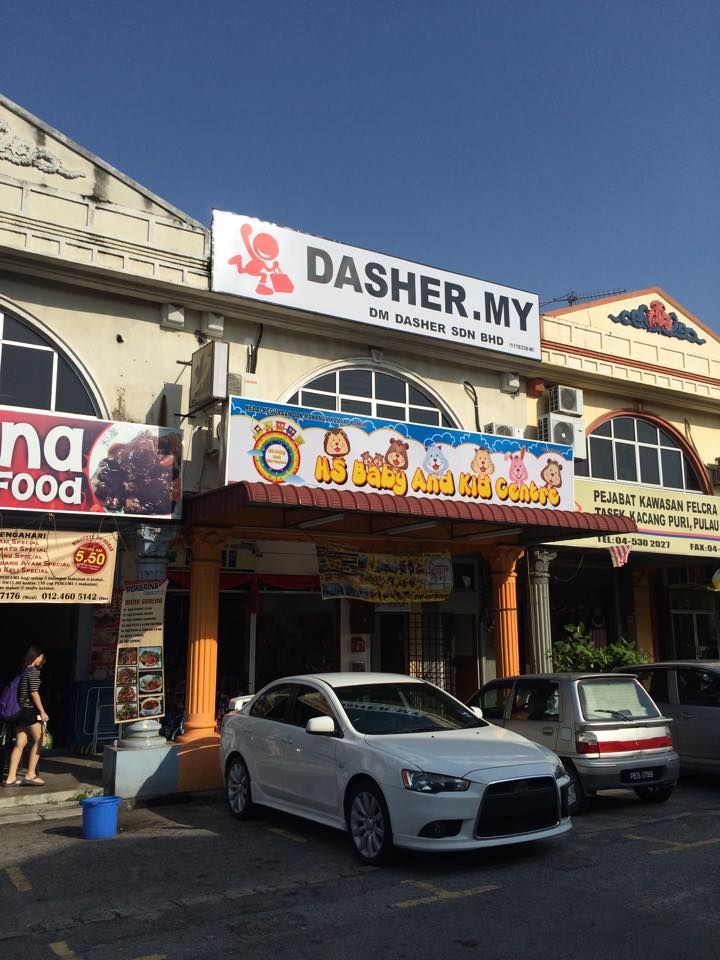 During that time, Internet banking was still not available for Wei Kheng so he had to check the payment via the ATM machine in the shopping mall, after receiving SMS from the customers. He took quick time-outs from his promoter commitment, run off to his car in the car park and collect the stock, then meet his customer in the shopping mall's ground floor.
Wei Kheng continues selling online when he started his Diploma studies in 2012. "I was replying customer's PM (private message) during the class, and then rush back to my house to pack the orders", Wei Kheng confesses with a smile on his face.
It was during the same year in 2012, Wei Kheng & Wei Bin have started their Lelong.my store – Dasher and attended the e-commerce education class tour in Penang. They started with less than 20 products but didn't get off to a good start.
From text-based forum to visual-based

Lelong.my store
"I was wondering why and realized that the way we work on the product description is very text-based, perhaps we get used to the listing format in forums", explains Wei Kheng on why their Lelong.my store didn't take off.
Wei Kheng was observing Taobao on how the sellers there list their products, and decided to try similar methods. "I self-learned Photoshop and started working on our product description with visuals, and almost immediately we started raking 4-digits sales a month from there", adds Wei Kheng.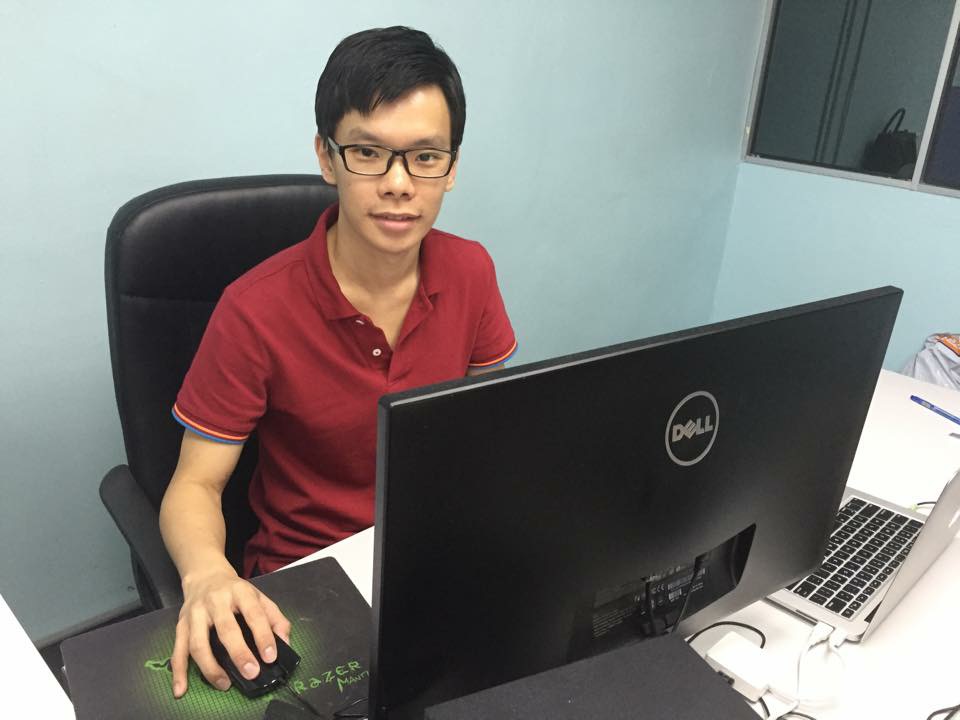 Besides visuals in the product description, Wei Kheng elaborates that they will ask for customer's phone number upon receiving PM, and call or text the customer to explain and follow-up. This too is important contributing to an early success of their maiden e-commerce venture.
It was not long that Wei Kheng and Wei Bin decided to slow down in forum, and finally stop selling via forum by the end of 2012 to focus on their Lelong.my store.
Along with the growth of the online store, they have also started making purchasing trips to China and establish direct sourcing from there. They then expanded their mobile accessories to about 60 to 70 SKUs.
Challenges on sourcing and importing
In year 2013, power bank was selling like hotcakes and Dasher did manage to ride on the wave by reaping in close to RM50,000 sales a month during the time.
It was also when Wei Kheng encountered challenges on sourcing, "Margin is good on power banks but some batches of stock from China are faulty", Wei Kheng adds that it takes a couple of dealings with the Chinese suppliers to minimize the risk.
"Some suppliers might gave you good quality stocks in the first batch, but mix with faulty units in subsequent batches", explains Wei Kheng. He mentions that he prefers suppliers who are more professional and willing to share about the product knowledge.
Besides suppliers, Wei Kheng admits challenges in importing especially going into year 2014. "I think the import volume in the whole market goes up and more stocks are either missing, stuck in the custom, or delay in delivery", which prompted Dasher to engage a forwarder who based in Cheras.

However, the forwarder soon couldn't handle their volume. Wei Kheng then sourced for their own delivery companies for import. All these factors contribute to Dasher opening a second warehouse in Cheras after Penang, as cost is lower yet faster speed for importing.
It is worth mentioning here as Wei Kheng needed to attend internship in early 2014 and guess where he ended up at? His own company. He also brought along 2 course mates to join as interns during that time, and both of them remains in the company until today as full time employees.
The formula behind 6-digits monthly sales
Wei Kheng's Dasher has started hitting 6-digit monthly sales since August 2014, with revenue generated from a couple of online marketplaces. According to Wei Kheng, most part of the online sales is coming from their Lelong.my store, "Unlike other marketplaces which generate sales during the big discount day, our sales in Lelong.my has been consistent all this while on daily basis", he says.
When asked on the secrets behind their growth, Wei Kheng attributes to a few factors starting from having a full-time employee focus on customer service. "It is important to be very responsive to customers, if you have delays replying to their queries, you might lose the customer who might then go and buy from others", comments Wei Kheng.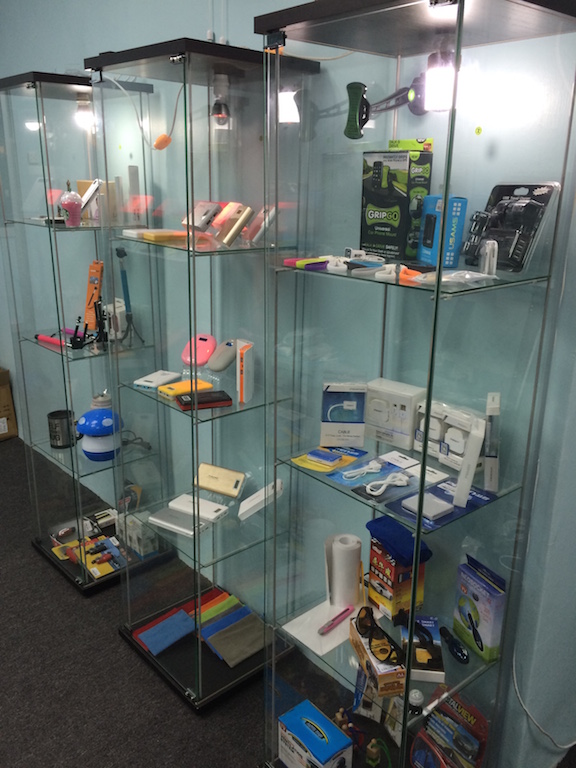 The improvement on the product page with visual-based description is no doubt a contributing factor to Dasher's success. Another China-inspired method is having small gesture on fulfilment, "We attach a personalized thank you letter plus a small gift with every delivery, it is our customers who contribute to our business growth", credits Wei Kheng.
According to Wei Kheng, customers tend to take the initiative to leave a good rating on his store with the gesture above, instead of asking them directly to do so. He adds that Dasher rarely issue voucher as their profit margin is not high, but they are willing to invest into the fulfilment experience with parcel packing being done professionally.
It is also interesting to see that there is a thank you note to Poslaju on every parcel. "I think every Poslaju personnel in Bukit Mertajam know who we are. Conclusion is, people may not remember exactly what you did, or what you said, but they will always remember how you made them feel", smiles Wei Kheng. Another example is Dasher will attach a sorry note even if they are 1 day late in delivery, which is inspired by Domino's according to Wei Kheng.
Another turning point that contributes to Dasher's success is the setup of self-collection centre after moving into their 1,400 sq ft office-cum-warehouse in Bukit Mertajam and Cheras respectively. Wei Kheng shares that around 15% of their orders are self-collection, "Our first-time customers can travel from Balik Pulau, Alor Setar, Taiping all the way to our warehouse in Bukit Mertajam to collect their parcels", comments Wei Kheng.
He adds that this group of customers might travel to pick-up themselves for the second time purchase, but this time they might bring some friends over too, or becoming resellers themselves. "Third time onwards? They will buy online. It is about overcoming the trust barrier with self-collection", emphasizes Wei Kheng.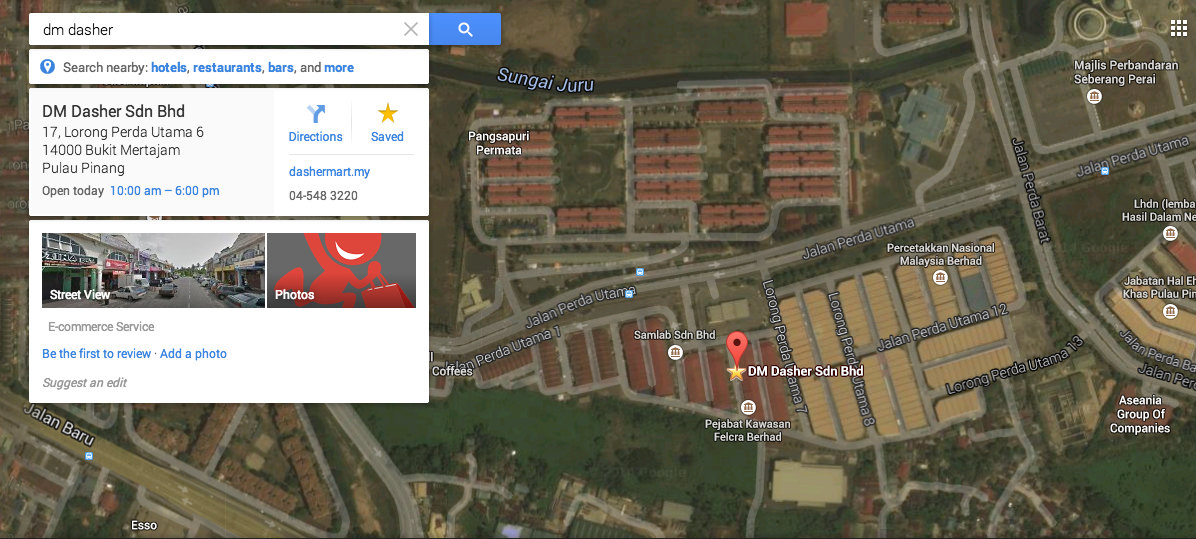 When asked about the opening hours for their customers to do self-collection, Wei Kheng says their warehouse in Bukit Mertajam is open 7 days a week, and sometimes until late night. While customers can arrange collection by calling Dasher before picking-up in Cheras during weekends too. This is definitely a great facility for customers who are having their day job, in which majority of us are.
Final words? Wei Kheng concludes with "It is all about customer experience, always do the best for your customers!"