Can you imagine orders delivered are as high as Mount Everest?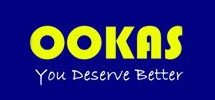 As of today, Koo and Ookas is accumulating close to 4,000 orders a month, more than 40,000 orders to date are from Lelong.my store alone. He is on his way to build another Mount Everest!
In year 2012, Koo Yiap Yew took the bold move to quit his fulltime job and focus on his online business. It turns out to be a right decision, as his Lelong.my store alone has accumulated over 40,000 orders to date. If you stack up all the parcels, 23cm height each (23cm x 40,000 = 9,200m) they have delivered, it is equivalent to the height of Mount Everest! (8,611m)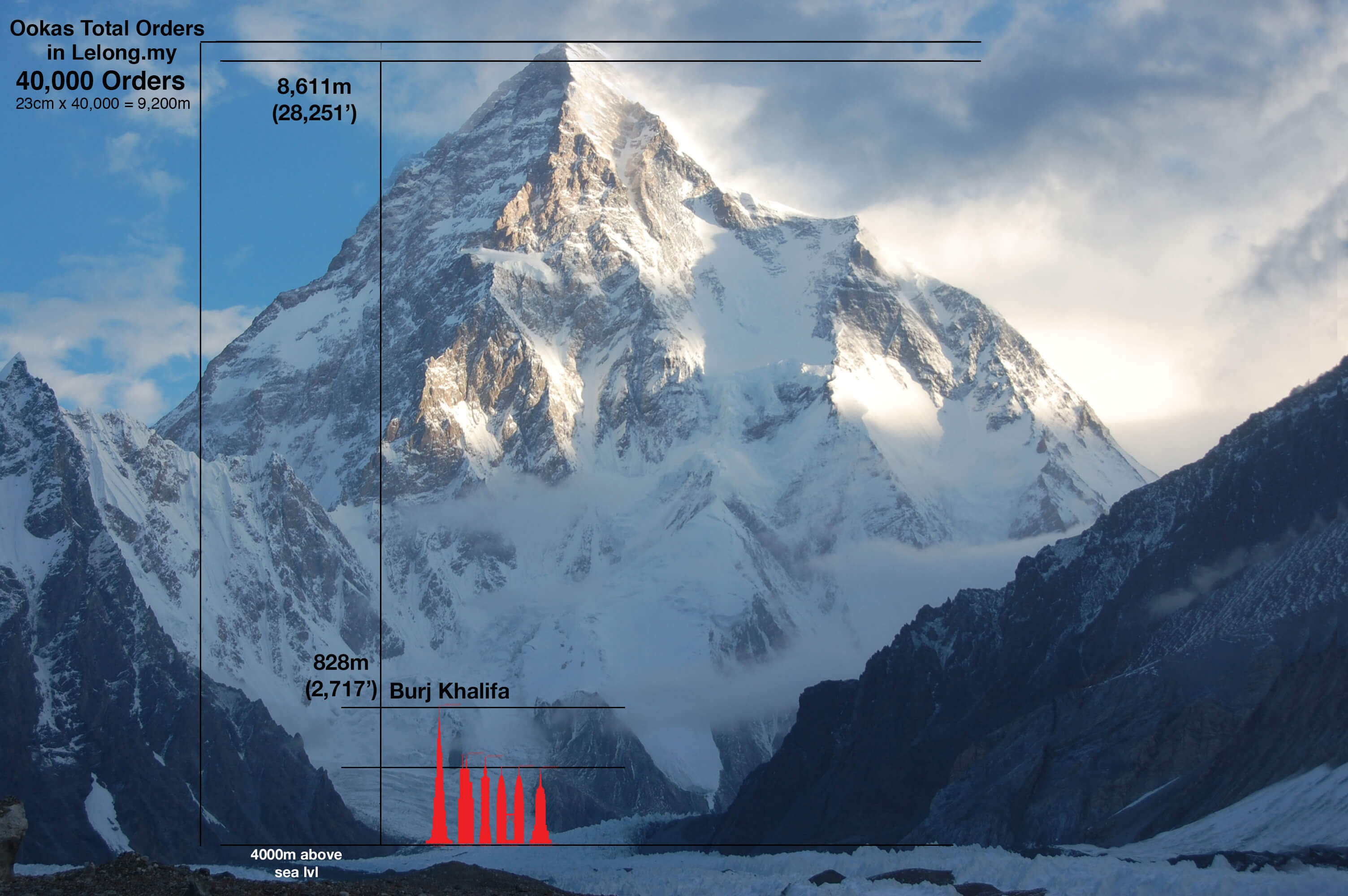 Prior to that, Koo has worked in distribution and retail, specializing in IT products for a couple of years. It was in year 2010 he started selling online via Mudah, on part time basis though. When asked about the motivation behind selling online, "I am a vivid online shopper even back then, as Internet offers not only attractive prices but also unique and special products. There are many options available from overseas but you cannot say the same for Malaysia", Koo recalls.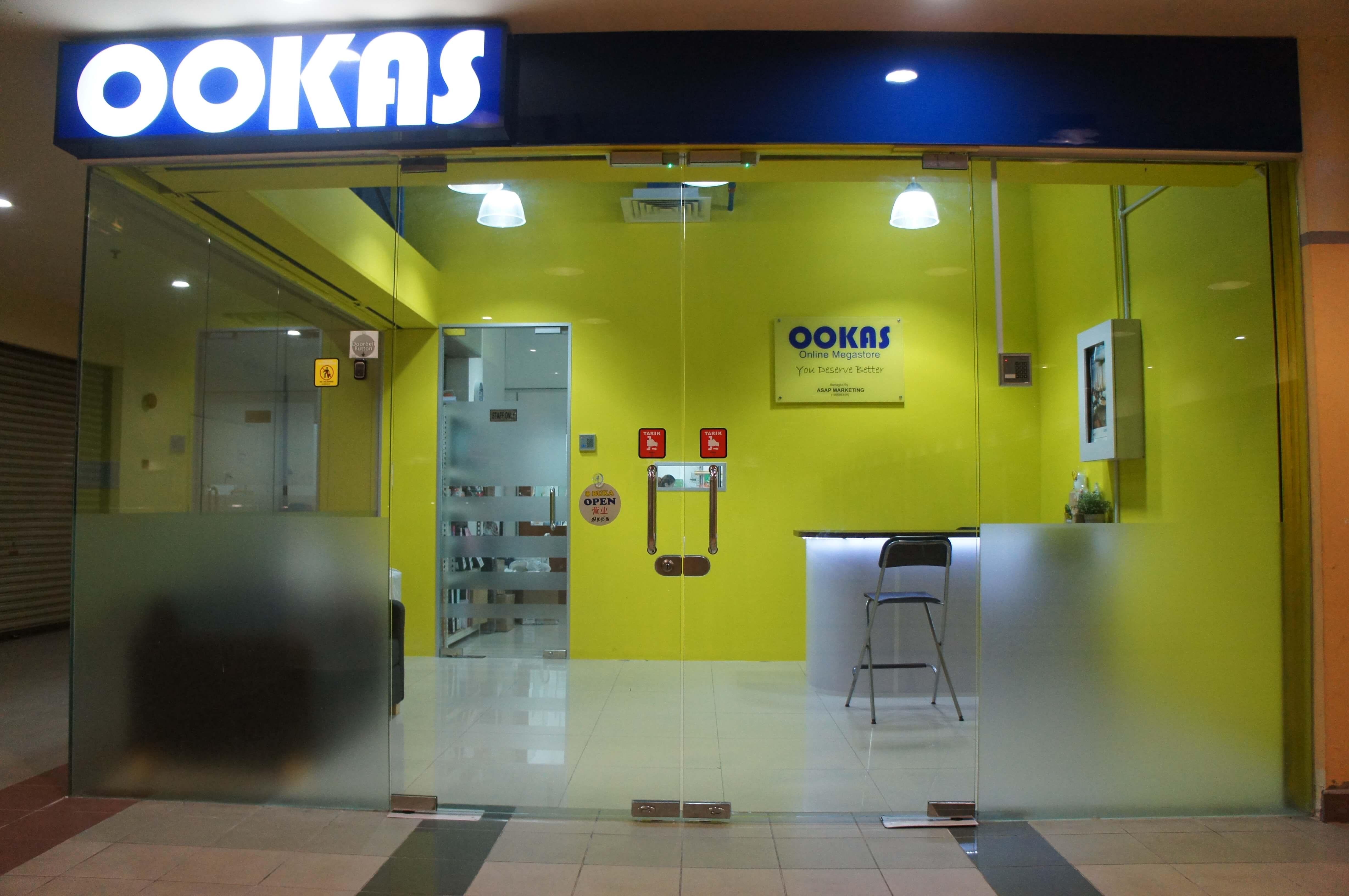 Not only he sees great potential in e-commerce, Koo thinks that the entry barrier to online retail is not as high as physical business. Furthermore, he is well-equipped with his know-how and experience in IT products distribution / retail. "I did propose to my ex-employer back then, but they are not interested in e-commerce, so I started to do it by myself", Koo confesses with a smile on his face.
"Mudah is not a real marketplace though as it is an online classified site without online payment facility, so I moved on to start a store at Lelong.my in 2011", Koo explains. According to Koo, sales in Lelong.my was encouraging but he realized that he needs to spend more time to handle the operation (like customer service), and most importantly to grow his online business.
Quit fulltime job with calculated risk, and focus on Lelong.my store
In year 2012, Koo took the bold move to quit his fulltime job, about one year after he setup Ookas Lelong.my store. According to Koo, it was not a decision well-received by his family and friends due to the uncertainties, furthermore he was expecting his second baby back then.
"To be honest, my income from Lelong.my store during that time was not good enough to sustain but I see great potential in it, and this is the only business I could have started with limited capital. Also, I think online business requires equal if not more time compared to physical business, as providing good service to customers is very crucial, and there is no way I can manage this if I am not doing it fulltime", Koo recalls.
When asked further on his decision behind the bold move, "I did propose e-commerce to my ex-employer but they weren't interested back then. Sometimes when you are employed, you might not get things done in your way. The best thing about starting my own business is that I have 100% control, of course I need to take risk and responsibility upon making decision", Koo elaborates.
It proves to be a right move for Koo, as it took just 6 months for him to gather significant growth in his Lelong.my store. Ookas was registering more than 700 orders in a month by the end of year 2012, during that time his income was surmounting the salary he was getting during his previous employment.
Focus on niche, gain volume and better terms
Koo and Ookas tuned into the growth and strengthening phase in year 2013, during when he decided to focus on core categories, namely digital storage and networking items. "I was selling various type of items earlier, but I thought it was important to focus, and I even narrowed down to two brands as our key focus for a start – Kingston and TP-LINK", says Koo.
According to Koo, this enables him to work closely with the suppliers. "When you have certain sales volume, you can negotiate with the suppliers on better terms and arrangement, for example exclusive promotions on latest product. In short, your cost is lower with bigger volume, as simple as that", Koo elaborates.
Koo later expanded similar approach to SanDisk, D-Link, and more brands and selections under the same core categories. Until today, Ookas is still focusing on digital storage and networking items. Koo shares that it is important to keep improving on the strategy and process, "We have to always think from the customer's perspective, and we need to make them feel secured and happy buying from us".
When asked about what are the main factors behind his success, Koo mentions three crucial areas – price, information, and post-sales. "Online is always competitive, and the only logical way without cutting your own throat is to work on the volume and negotiate with your suppliers. Secondly, make sure you are always there when customers need more information on the product, be it via Facebook, WhatsApp, email etc", Koo explains.
On post-sales, customers might have a sense of insecurity especially if it is the first order with you, and it is your role to make them feel better. Koo stresses that it is important to update customers the fulfilment status via SMS and e-mail notification.
"The excitement of online shopping is at the moment when you receive the parcel, therefore we use our own branded carton box. All this while we thought it is good enough until a customer commented that our box was not hard enough, so we immediately upgrade the box material to 30% thicker", Koo adds that the devil is always in the detail.
Koo shares that it is becoming a norm nowadays that, customers expect to receive the parcel the next day after placing online order. Therefore, he mentions that it is not only important to have most of his listing (more than 90%) with ready stock, it is also about fine-tuning the backend and fulfilment process to optimize the shipping efficiency.
It feels more like home at Lelong.my
With more e-marketplaces around, Koo and Ookas joins three more marketplaces since year 2014, while sales in Lelong.my is still growing consistently. Koo explains that he is not "cannibalizing" his own sales as there are different group of customers in each online marketplace, and he feels that new marketplaces are expanding the online market share.
"Frankly speaking, we feel more at home at Lelong.my as we have 100% control on how we want to run our business, and we can deal directly with our customers. We feel more like a supplier rather than merchant with most marketplaces out there, it is like 'they sell, we fulfil' kind of arrangement", Koo explains when asked about his experience selling on various marketplaces.
Koo adds that Lelong.my provides sellers 'free-hand' while there are many restrictions on other e-marketplaces. "Lelong.my wouldn't intercept what we are doing, so I would say that Lelong.my provides a fair platform among sellers as you decide on your own pricing", Koo explains.
Merchant support in any marketplace no doubt is one of the important factors for any online seller, and Lelong.my support team is more friendly and 'humanized' according to Koo. "I feel that Lelong.my team is helping on store by store basis, which they will work hand-in-hand with sellers like us to grow our store sales. Other marketplaces on another hand have PICs who work on site-wide categories basis and I always feel that they are replying for the sake of hitting the reply-efficiency-KPI without solving the actual problem", Koo elaborates further on the difference between e-marketplaces.
Koo adds that Lelong.my always improve on many features and details to help sellers, for example consignment note printing, and SMS notification to customers, "SMS is very crucial as I mentioned earlier, to provide customers a peace of mind, this function is still not available yet at other marketplaces as far as I know".
When asked about year 2015, Koo concurs that this is not an easy year for sellers, as there are a couple of things like GST implementation which is out of seller's control. "For us, I think it is a matter of doing even better, or extra, on top of what we are already doing all this while. This year will also see us finally expanding to other categories", Koo reveals.
As of today, Koo and Ookas is accumulating close to 4,000 orders a month, more than 40,000 orders to date are from Lelong.my store alone. He is on his way to build another Mount Everest!