Sneakpeek of Star Seller Programme
Dear Valued Seller,
For the past few months, we have been working hard on a programme that can support top-performing sellers and enable you to sell more. Today, we are pleased to announce a snippet of the programme – Star Seller Programme – will be going live by the end of April.
What is Star Seller Programme
Star Seller Programme is designed to provide more support to our top sellers to achieve better sales and overall experience. You will be able to enjoy greater benefits whilst maintaining your standards of service.
6 Key Benefits of Star Seller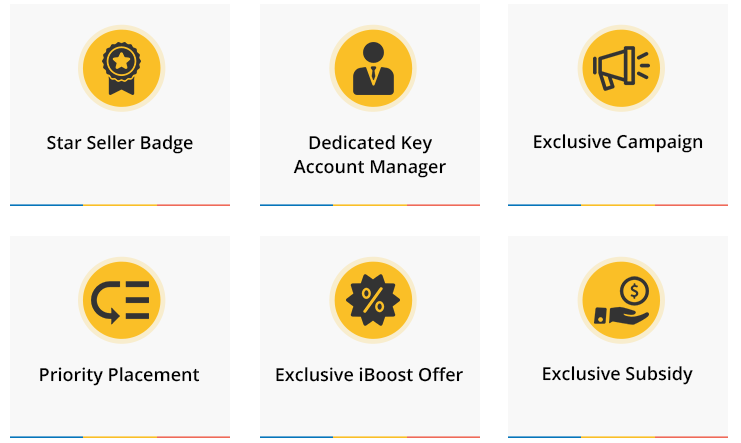 This Star Seller badge is not only a proof of quality but also a filter on Lelong.my
You will have exclusive access to your key account manager, he or she will be your go-to person should you need any help in marketing or operational concerns
You will be able to enjoy a dedicated campaign that will only feature Star Sellers with selected SKUs, this means a dedicated exposure for you only
With our ongoing campaigns, Star Seller will have priority placement across all channels as long as you fit into the theme
Whenever you top up on iAccount, you will get additional credits from us
The subsidy is only available to Star Sellers and is subjected for approval
More details will be shared by end of Apr, so stay tuned till then! Should you have any queries, please do not hesitate to contact us at here.