High Transaction Rate for NetPay Sellers
Lelong.my has introduced NetPay as the payment solution to all sellers since 2011. Over the past year, the number of buyers who purchased from NetPay sellers is increasing.
More than 96% success transaction from NetPay sellers!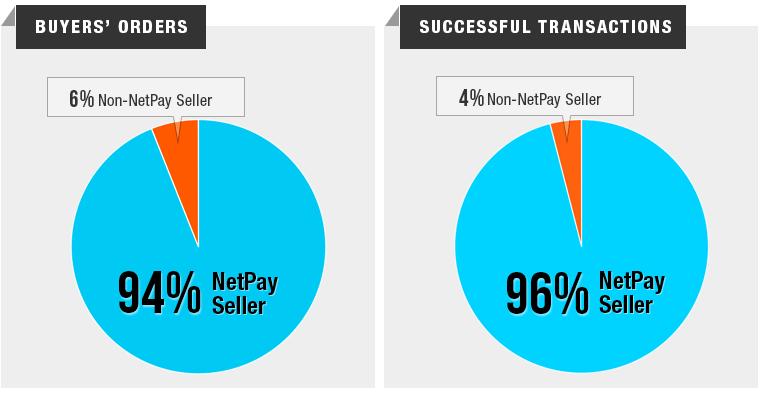 By 1st Jan 2017, NetPay will be the Lelong.my payment option for all sellers. So why should the sellers use NetPay?
NetPay offers the following benefits: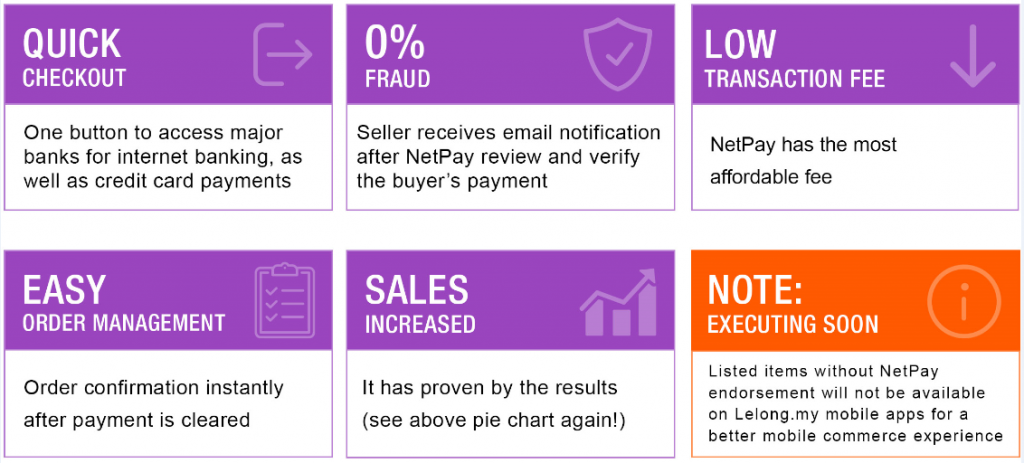 We encourage all Lelong.my sellers to activate their NetPay as the payment solution now. Here is how you can do it :
Log on to NetPay.my
Download NetPay registration form. More in details HERE
Setting up your NetPay Account. Step-by-step guide HERE
Sellers can still choose to activate NetPay when renewing their Lelong.my Store. However, the activation process may take some time and may affect your store operation.
If you have any questions regarding this, please reach out to support@netpay.my